Recently, I've been seeing a lot of sex shaming going on. This has always fascinated me. Why do humans do it? Why do they feel the need to take something that is completely normal and natural and turn it into something bad?
The answer is actually rather complex. And to a point, when we all sit down and think about it, we see that some of the answers are rather obvious.
As long as humans have been around, there have been humans who have believed, for one reason or another, that sexual behavior ought to be controlled to some degree.
And to their credit, this does a bit of sense, at least to a certain degree.
For example… running out and having sex with the first person you come across may not be the safest or best idea. It could open you up to many different risks and dangers.
So being careful of our health and safety is a reasonable filter to run our thought-patterns through when deciding whether or not to engage in sexual activity.
It's also known that, all throughout most of history, both men and women have endured some sexual shame of different types and in different ways, with women pretty much bearing the brunt of it. There was a time in our history, for example, when a woman pretty much needed to be a virgin to be considered 'marriageable.'
But for the sake of this post, I'm not going to delve too deeply into the past behind sex shaming. Our present attitudes toward sexuality are indeed built upon the foundations of the past. And to a point, you need to understand them if you want to understand how the past has impacted our attitudes about sex in the current day.
But to delve completely into that topic would require many volumes of books. And this is but a single blog post.
(If you want to read good books on this topic, I recommend Why Women Have Sex, by David M. Buss and Cindy Meston, and To Be A Man: A Guide To True Masculine Power, by Robert Augustus Masters.)
And so, in this post, I'm going to do my best to chime in on this topic from one very specific angle. I'm going to talk about sex shaming from the perspective of how I see it happening around me on a daily basis. Then I'm going to go into some of the reasons for why it happens, in an attempt to help you, the reader, understand them as well.
Alright. With the context now laid out, let's ask the question again, and start actually answering it. This is a conversational blog post, penned to answer one very fundamental question.
"Why do humans sex shame each other?"
Let's dig into it.
The Basic, Obvious Answer To The Question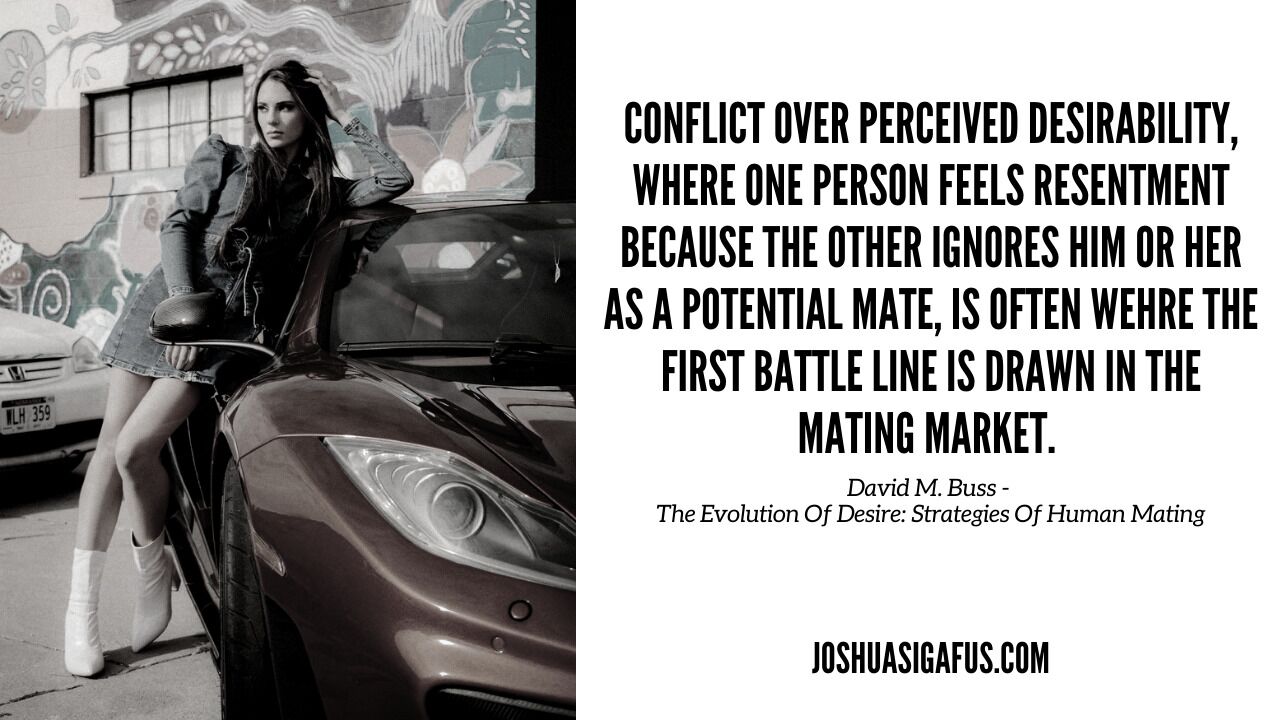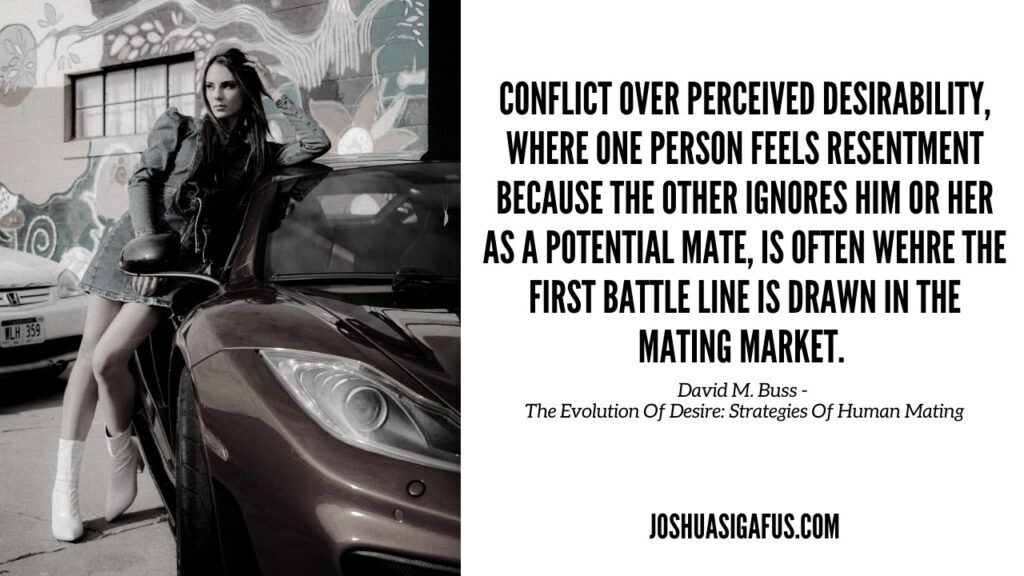 The short and most common answer to the question of why do humans sex shame each other is that we use sex shaming as a derogation tactic. In other words, we use it as a tactic to attack other people's character as a form of social aggression.
Sometimes humans do this in an attempt to make sexual rivals look less attractive. Sometimes we do this because we are angry at that person, or feel that we have been slighted by them. And so, it's a tactic that we can use to get even, to get revenge, or to retaliate.
Sometimes it happens because the human doing the shaming is simply insecure. And at other times, humans do it as a simple, straightforward means of attempting to protect their relationship from the threat of a sexual rival who could potentially steal away their partner.
I'm going to dig into some of these reasons a little bit and share my thoughts. Read along to hear what I think about it.
Women Sex Shame Other Women For A Number Of Reasons
Women may sex shame other women for giving sex away to men too easily. This could be done to fight off feelings of insecurity, as a defense mechanism to protect a relationship from another sexually aggressive woman, or as a means to equalize a sexual playing field when one woman believes in abiding by a set of values that another woman isn't held back by.
In any case, the sex shaming signals that the shamed woman's sexuality must be worth less than the sexuality of the woman doing the shaming. This is a prime example of how some humans might use sex shaming as a means to derogate a rival on the sexual marketplace and make themselves appear more valuable.
Women Also Sex Shame Men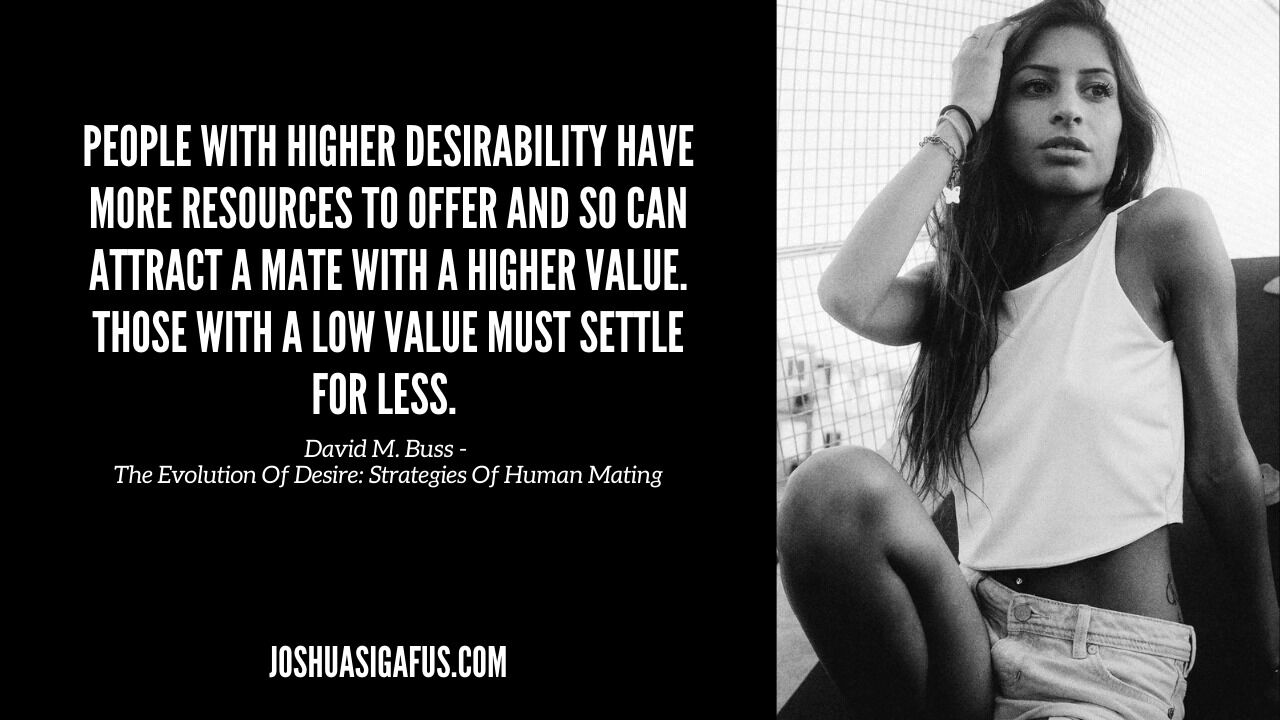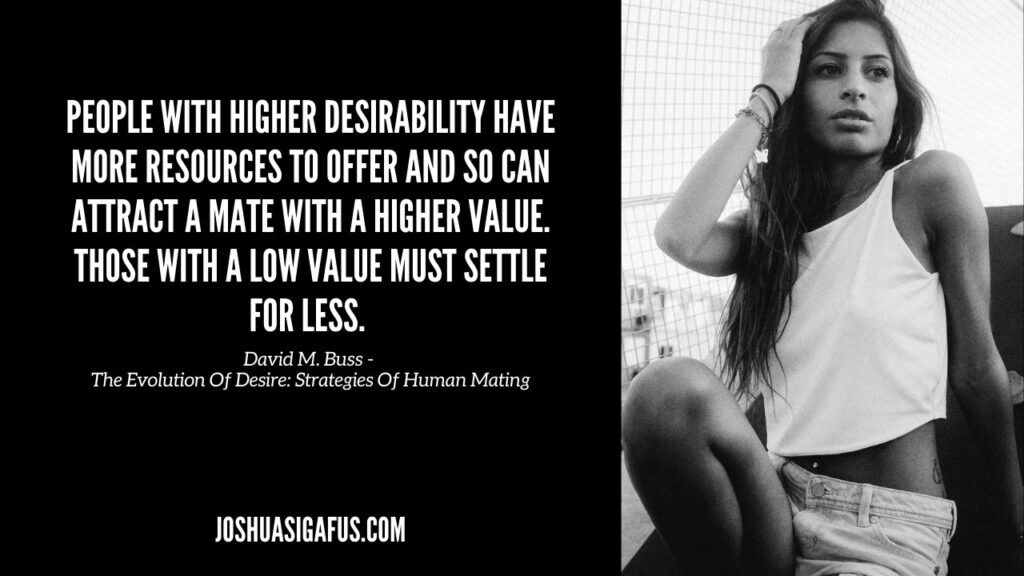 But women may also sex shame men. Just this evening, I was reading some social media comments and saw how one woman was complaining about how a guy slept with her and then didn't text or call her back the next day. Another woman commented and said that he had just used her for sex.
In objective truth, he didn't use her for sex. It was a consensual encounter. But the woman was obviously upset about the fact that he didn't call her back for a second date, and resorted to sexually shaming him and basically saying that he was just a pig for 'only wanting sex.'
It's also probably true that she felt 'used' for sex. In her mind, having sex was probably a means to an end-goal… the goal of securing a partnership/dating relationship with someone that could turn into something meaningful and long-lasting.
Calling the man out for 'only wanting sex' and shaming him for it could function a derogation tactic used to warn other women to stay away from him, though it could also be used for revenge, as a means to keep him from 'getting lucky' in the future.
But Keeping Him From Getting Lucky In The Future May Not Have Been Her Intent
It could also just be an emotional response to her hurt feelings about the encounter—not premeditated or planned. Just an emotional response, triggered by sadness and disappointment.
This could also be used as a tactic to make someone feel better for being scorned. It's really not so different from the guy who gets rejected by a woman, and then proceeds to sex-shame her to damage her reputation and/or to help him feel better about the rejection.
I find it interesting when women sex shame men for wanting sex, considering the fact that it is men's primary sexual modus operandi to seek unlimited sex with unlimited women.
Men and women operate with different sexual agendas. And we can see this very plainly in how they choose to sex shame one-another and each-other.
And yet, men and women both throw out all rationality when they get scorned, mad, hurt, or offended. And then, the sex-shaming begins. It's an emotional response. And to place credit where credit is due, it actually tends to work sometimes.
Men Shame Women As Well, For A Number Of Reasons
Another form of sex shaming involves men shaming women for sleeping with 'lesser-valued' men. Men may do this for a number of different reasons, the predominant of which being that he may feel 'scorned' at not being chosen by her. So as a defense mechanism for his feelings, he goes on the attack.
A lot of sex shaming tends to sprout from the roots of rejection or bitterness. As a general rule, my observation is that men and women who are pretty confident in themselves and happy with their sex lives don't see a reason to sex-shame others.
With that being said, men can get quite hurt when they are rejected by women. And such hurt feelings can sometimes lead to sex shaming as a means of justifying why the rejection occurred, and to flip it back on the woman so that the man can save-face.
Men Also Sex-Shame Other Men
Men also sex shame other men as well. A man may shame another man for failing to get as much sex as it seems a man ought to get. A man may also shame another man for sleeping with a 'lesser quality' woman. There are many reasons for why a man may do this. But at the end of the day, it seems to me that such sexual derogation tactics toward other men are usually motivated by:
Insecurity
Bitterness over a past rejection (if that man is 'luckier' with women than the man doing the shaming, he may experience the brunt of the other man's feelings of jealousy and find himself the subject of sex shaming from the 'slighted' man)
There's no secret about the fact that men can tend to have fragile egos when it comes to sex and rejection. And to a point, you can't blame them.
Being rejected by a woman is one of the most difficult things a man can face.
As Jordan Peterson so eloquently puts it…
As men, it is very important for us to learn how to take rejection well and overcome it. Women also need to deal with this, but not quite as often or to the same extent as most men.
Why?
Because women are the natural selectors of the sexual marketplace, and men are the competitors. The vast majority of men need to work exceptionally hard to reach a position of sexual abundance, while women are pretty much born into it by virtue of the fact that they are the ones with the capacity to bear offspring. Therefore, they are the ones saddled with the responsibility of vetting males in an attempt to find the highest quality men to sleep with.
I have also witnessed men shaming other men for sleeping with overweight women, women who were addicted to drugs, or women who were well known for 'sleeping around.'
You can summarize all of this by saying that men tend to sex shame other men for either failing to get sex, or for choosing lower value partners. But again, at the end of the day, men who choose to sex shame in this sort of way may seem to be placing some kind of perceived value on other men, based on the quality of partners they're able to gain sexual access to.
But when you step back and look at the behavior objectively, it certainly seems to have more to do with the man who is doing the shaming than the man being shamed. It's almost like the men who are sex-shaming need to pick on someone to feel better about themselves. It's an emotional reaction, and that's why they go through with it.
I Have Endured Quite A Bit Of Sex Shaming
I myself have been sex shamed in a number of ways by both men and women… or at least, I've experienced both men and women attempting to sex shame me.
I once had a woman tell me that her friend said that "Josh (me) must be a sex addict, because all he blogs and YouTubes about is sex. He's obsessed with it!"
And when I was a younger man, such attempts were quite successful. I've spent a lot of my life feeling like I must be a terrible, impure person to desire a lot of sex with many different women. You can read my post on sexual shame here.
But I have since learned that this just isn't true.
My adaptive nature as a man has instilled within me, through years of evolution, that I should attempt to engage in sexual activity with as many women as possible in the hopes of proliferating my genetic legacy, and spreading my seed amongst as many fertile female partners as possible.
Now, this doesn't mean that I'm going to embark on a mission to conceive a bunch of children. Obviously, as humans, our in-the-moment decisions, which are based on our values, goals, and beliefs about how we should interact with the world and interface with otters, often override our more primal adaptive programming.
As a modern man, I obviously want to restrict my behavior and act responsibly. Failure to do so could bring chaos and destruction into my life.
But as far as the urge to have a lot of sex goes, I have come to realize there's nothing inherently wrong with it, and that as a man, I'm healthy to desire to have as much awesome sex as possible.
I've realized that the same is true for women. A lot of men can get really bitter about the selective nature of the female sexual modus operandi. Women are highly selective, and even picky about the men they choose to sleep with. This can be really confusing to men, because women approach the sexual marketplace, by default, from a position of sexual abundance.
In other words, as a general rule and as a course of nature, it's just a lot easier for women to get laid than it is for men to get laid.
We all know this intuitively.
And yet, every single day, this fact causes a lot of men a significant amount of bitterness, confusion, and frustration.
A lot of men simply feel like this is unfair. They feel like women have a drastic upper hand on the sexual marketplace.
And in terms of being much more likely to be born into a position of sexual abundance, they are correct!
But I Have Also Come To Find That All Of These Things Exist Within A Very Balanced State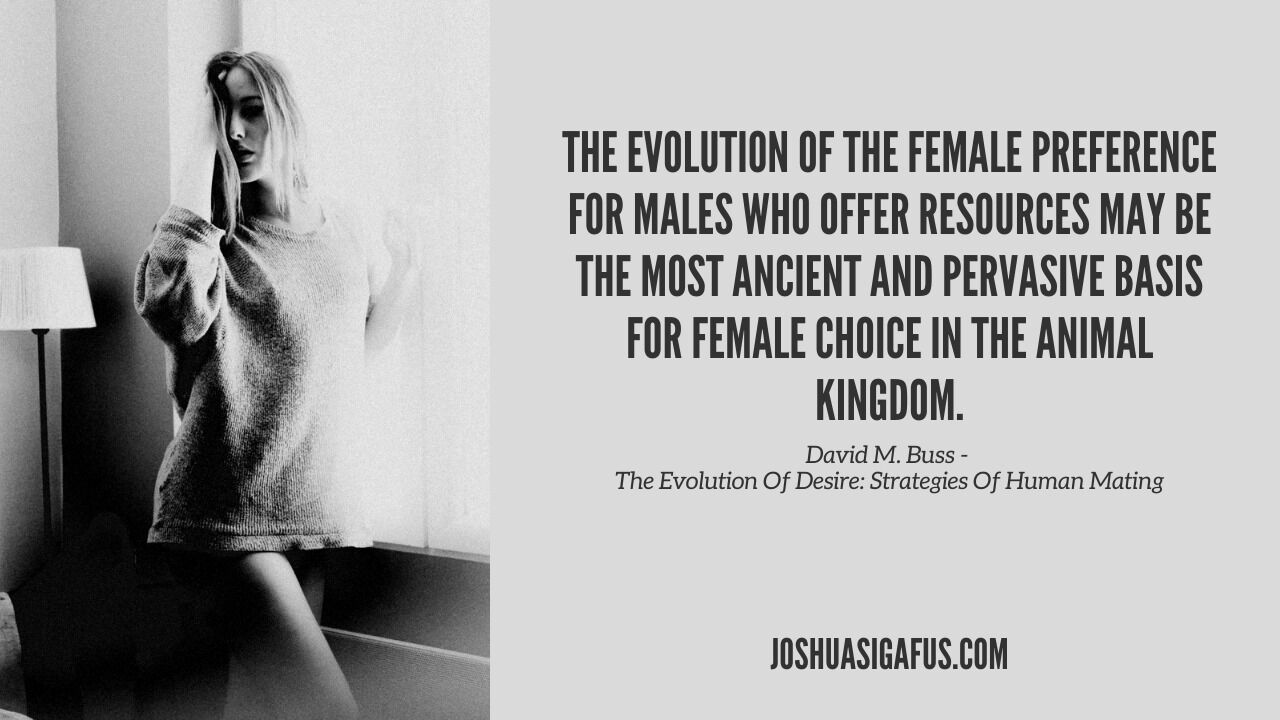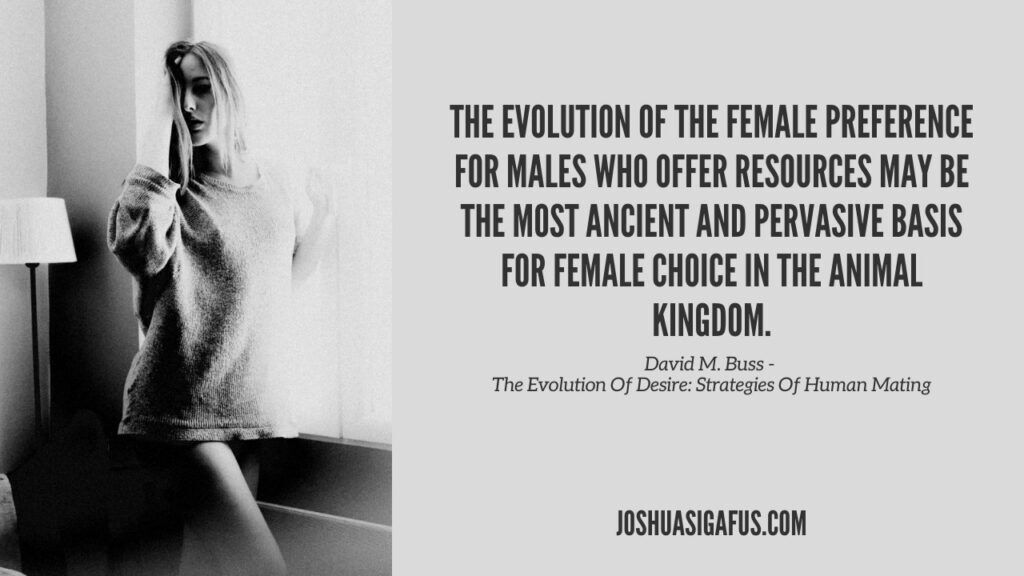 Women also have a different set of challenges that they need to overcome to successfully achieve their natural sexual programming. Women also have to deal with the added danger and pressure of bearing children if they choose to do so.
The fact that women are dealing with a biological clock that places a time limit on their natural fertility is quite a lot of pressure as well. This is pressure that men don't have to deal with.
This also makes it far more understandable for why women have adapted to be so picky and selective about the men they choose to give sexual access to.
In fact, the fact that women vet and choose the highest value men available for sexual partners is partly responsible for why humans diverged from our common primate ancestors, and evolved into the highly intelligent species we are today.
Women And Men Also Face Different Risks On The Dating Marketplace
It's also really dangerous and risky for women to choose the wrong partners. This isn't something that men can always relate to. Yes, some men have chosen unwisely when it came to selecting female partners, and have been burned as a result. Men who have been through the divorce machine are especially aware of how a wrong partner choice can negatively impact their lives. But as a general rule, men face far less physical danger in choosing the wrong partner than women do.
By contrast, men who aren't willing to put in the work to become 'highly desirable' on the sexual marketplace face the fear of completely failing their sexual mandate. This results in a lot of complicated, depression, and high-pressure emotions. One look at the Incel or blackpill communities should show you exactly what this kind of experience tends to do to a man psychologically.
It isn't fun to fail on the sexual marketplace. And repeatedly failing can really take a toll on you as a man. By and large, women don't need to deal with this problem.
So it's really a very balanced thing, as most sustainable things are where nature is concerned. Humans have been around for a long time. We wouldn't have made it this far if there weren't some 'balance' to the mating behavior in our species.
In Conclusion – Sex Shaming Happens For A Reason. But As Alpha Humans, We Should Strive To Rise Above It – Both Men AND Women
I say all of this to say that sex shaming in any form is simply a manifestation of either competitive sexual nature, repressed bitterness, or insecurity.
If we all think rationally and logically about sex and reproduction, we will realize that there is never a good reason to shame someone for their sexual activity (as long as that activity isn't victimizing anyone or being forced on anyone else).
When you really think about it, the notion of sex shaming someone seems truly barbaric, and rooted in almost ancient moral and religious ideals related to impurity and sin. To take such ideals so seriously as to believe that sex shaming someone just for following their sexual mandate is justified, you have to really throw science out the window.
And that seems like a problem. I guess it all comes down to that one fundamental question.
Why would God design a human to behave a certain way, and then punish them for behaving that way?
I obviously don't believe this is what happened. I believe that we were programmed through adaptive evolution by nature to behave a certain way, because the humans who acted in that specific way were more likely to survive than others, and then to pass down that behavior to their offspring. It isn't really special enough to be religiously sinful, or even something to be measured on some kind of 'purity' scale.
It's a matter of survival instinct and adaptive evolutionary behavior. I say all of that, then, to say this.
Embrace the alpha mentality and try to ignore the people who sex shame you.
As I said before, it's either coming from a place of competition, or a place of repressed bitterness. And in either case, it does you very little good to listen to it, do it, or take it seriously.
Go with grace my friends, and never give up your power.
Joshua K. Sigafus